This French specialty comes from the Lorraine region, located at the border between France and Germany. It is an effortless dish to make. You can eat it hot or cold, which makes it an ideal family dish.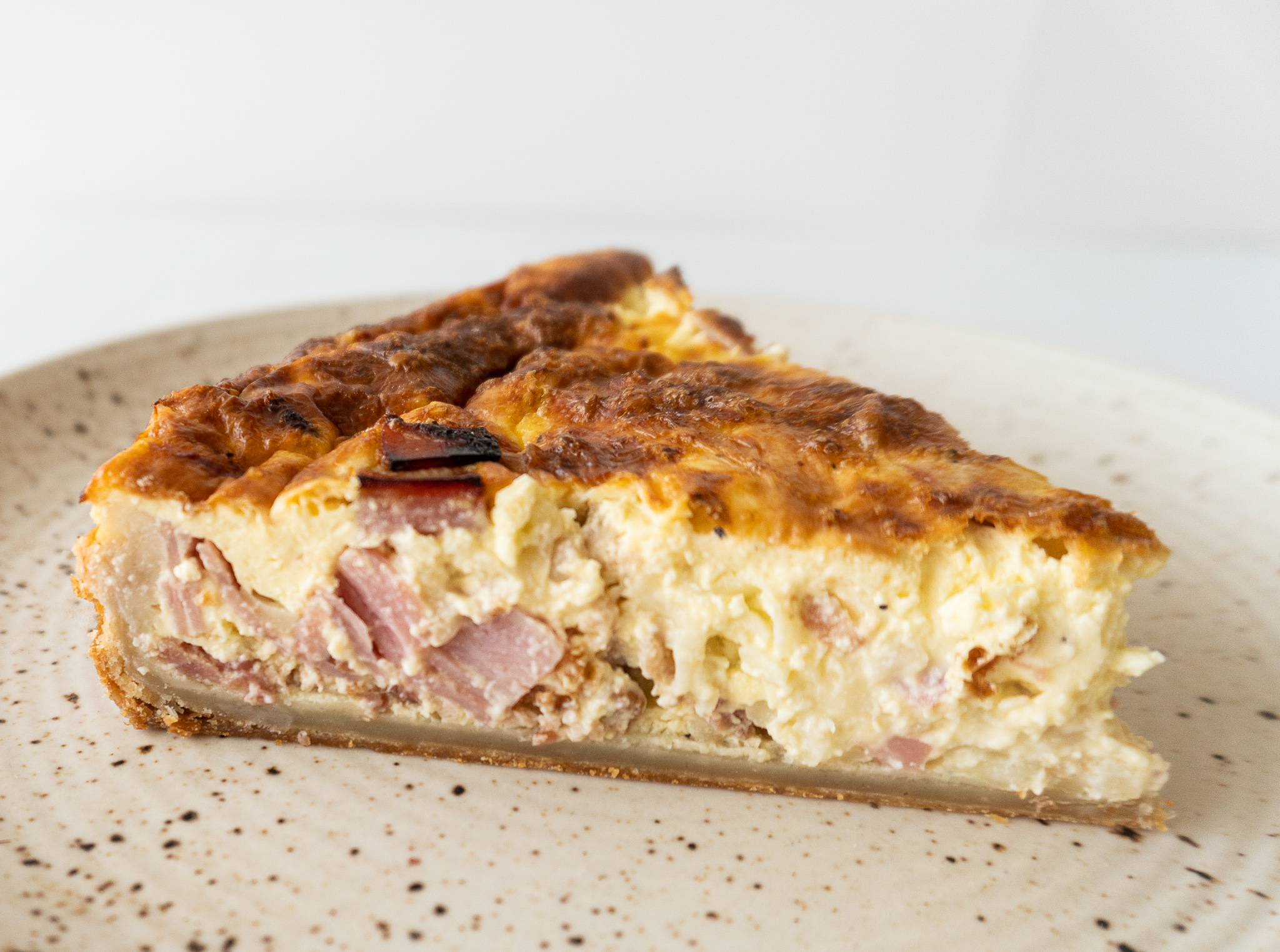 Crust 
1.1/4 c all-purpose flour

½ tsp Kosher Salt

½ c (1 stick) cold butter cubed

3 tbsp water
In a large bowl, whisk together flour, salt until combined. Using hands, add butter, work it into the flour until the mixture resemble pea-sized crumbs. Add water by the tbsp until the mixture forms a crust. Form into a disk, wrap it in plastic wrap, and refrigerate until firm (about 30min)
Quiche
6 eggs

1c of swiss cheese

1 bag of bacon bits

1 c ½ of heavy cream

1 shallot 

Salt 

Pepper
Scatter the bacon with 1 cup of swiss cheese and the shallot cut in tiny pieces on top of the crust you placed in a pie dish. 
In a large bowl, whisk eggs, cream, and salt. Pour mixture over bacon and cheese. 
Sprinkle the top with the remaining cheese. 
Base until the crust is golden and eggs cooked through (around 40 min). Don't overcook it. 
Let it cool off for 15 min before slicing and serving.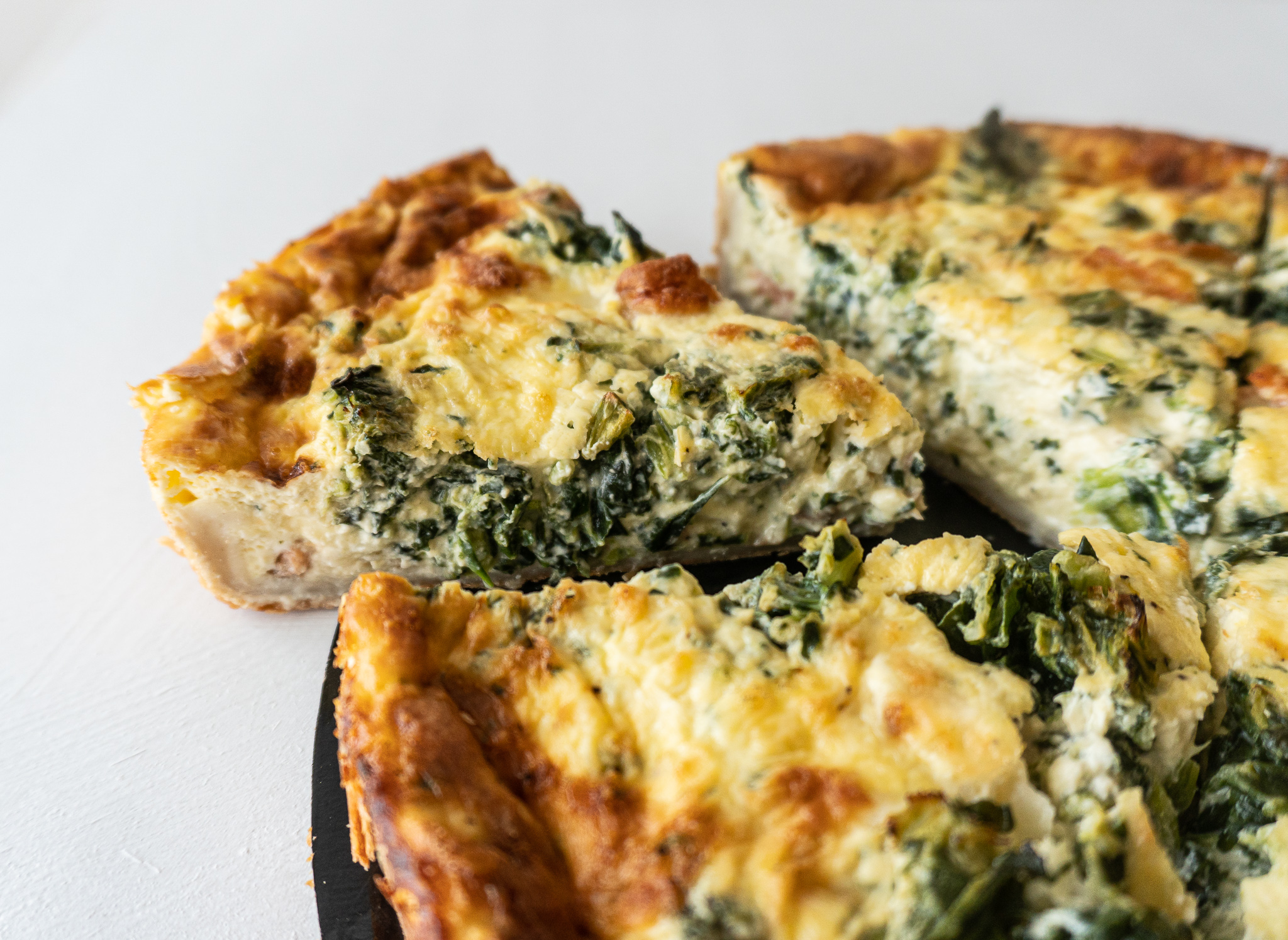 You can add any ingredients you like. Salmon/spinach and tomatoes/mozzarella are also great combo options for quiches.