With the holidays coming up, we thought it would be a great idea to share a pumpkin pie recipe with you so you can make it for your friends and family.
We already shared the recipe for the pie crust a couple of weeks ago. You will find the recipe right here.
Garnish ingredients
– 75 g brown sugar
– 75 g of sugar
–  3 eggs
–  1 tablespoon of cornstarch
–  1 tablespoon of gingerbread spices (cinnamon, ginger)
– 250 ml of warm milk
– 500 g steamed squash (pumpkin) flesh
– 1/2 teaspoon salt
Prepare the pumpkin filling
Mix the dry ingredients: starch, salt, spices, sugar, and brown sugar.

Add the pumpkin pulp that you have previously steamed (or microwaved) and blended or mashed with a fork.

Beat the eggs, warm the milk, then add to the previous mixture delicately.

Pour the mixture over the crust pastry in the pie pan.

Bake in a scorching oven (450 ° F) for 5 minutes, lower the temperature to 350 ° C and continue cooking for 30 minutes; the pastry should be golden brown.

Let cool down and serve with vanilla whipped cream.
Et voilà!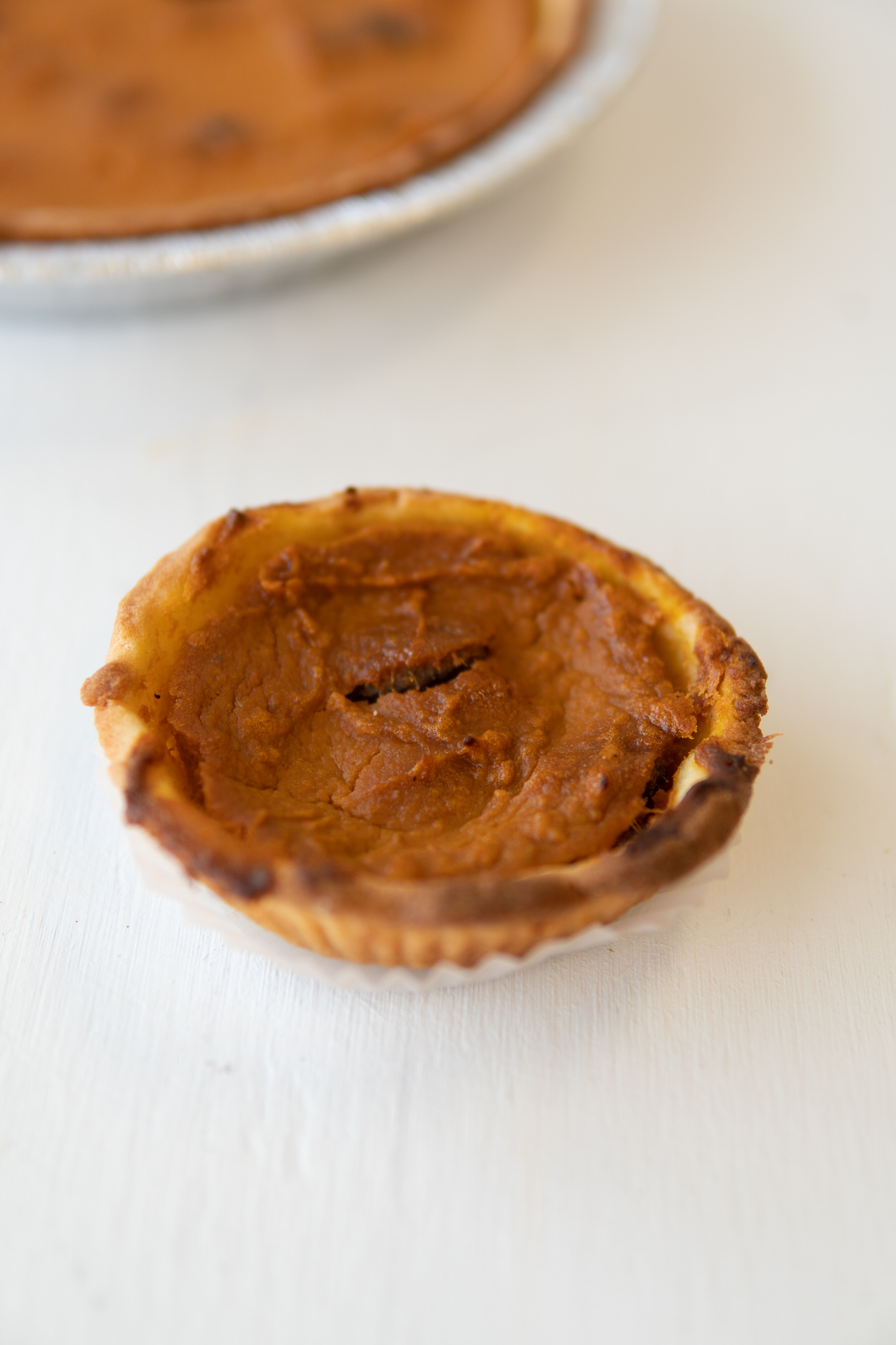 Do not forget to tag us on social media when you share our recipes so that we can see your delicious creations. Have a great Thanksgiving, and enjoy your time with friends and family!